Label design for Graft & Grind's delicious range of freshly made cold coffee.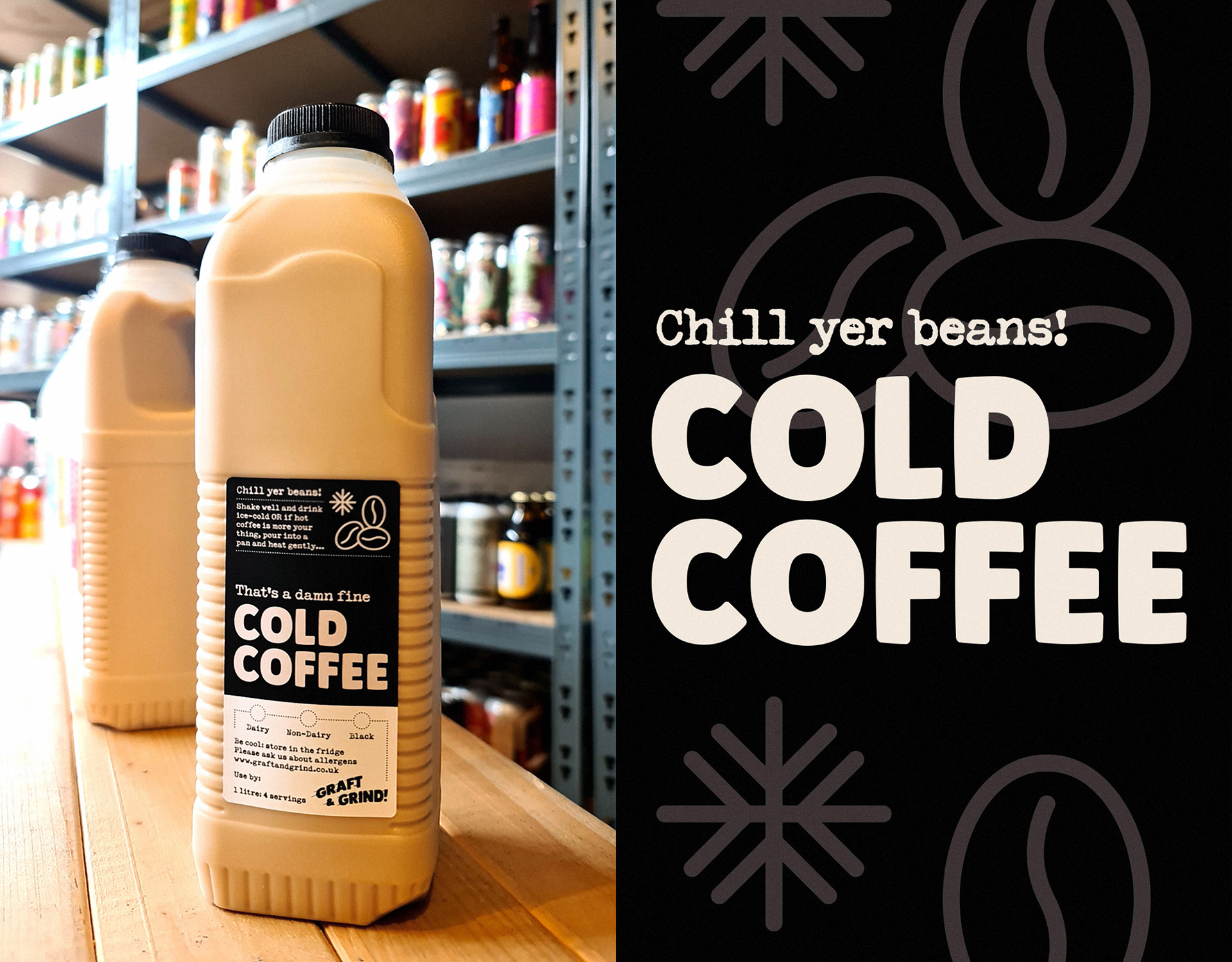 Graft & Grind
Graft & Grind is a licensed coffee shop in Castleford, West Yorkshire, stocked with all manner of magnificent own brand goods, craft beers and glorious bakes from their sister company, Bake My Day.

The cold coffee label design incorporates Graft & Grind's existing logo (lower right on label).