Lyons Therapy


Brand Identity
A calm and optimistic graphic identity for the Leeds based psychotherapy and mental wellbeing practice of Toby Lyons.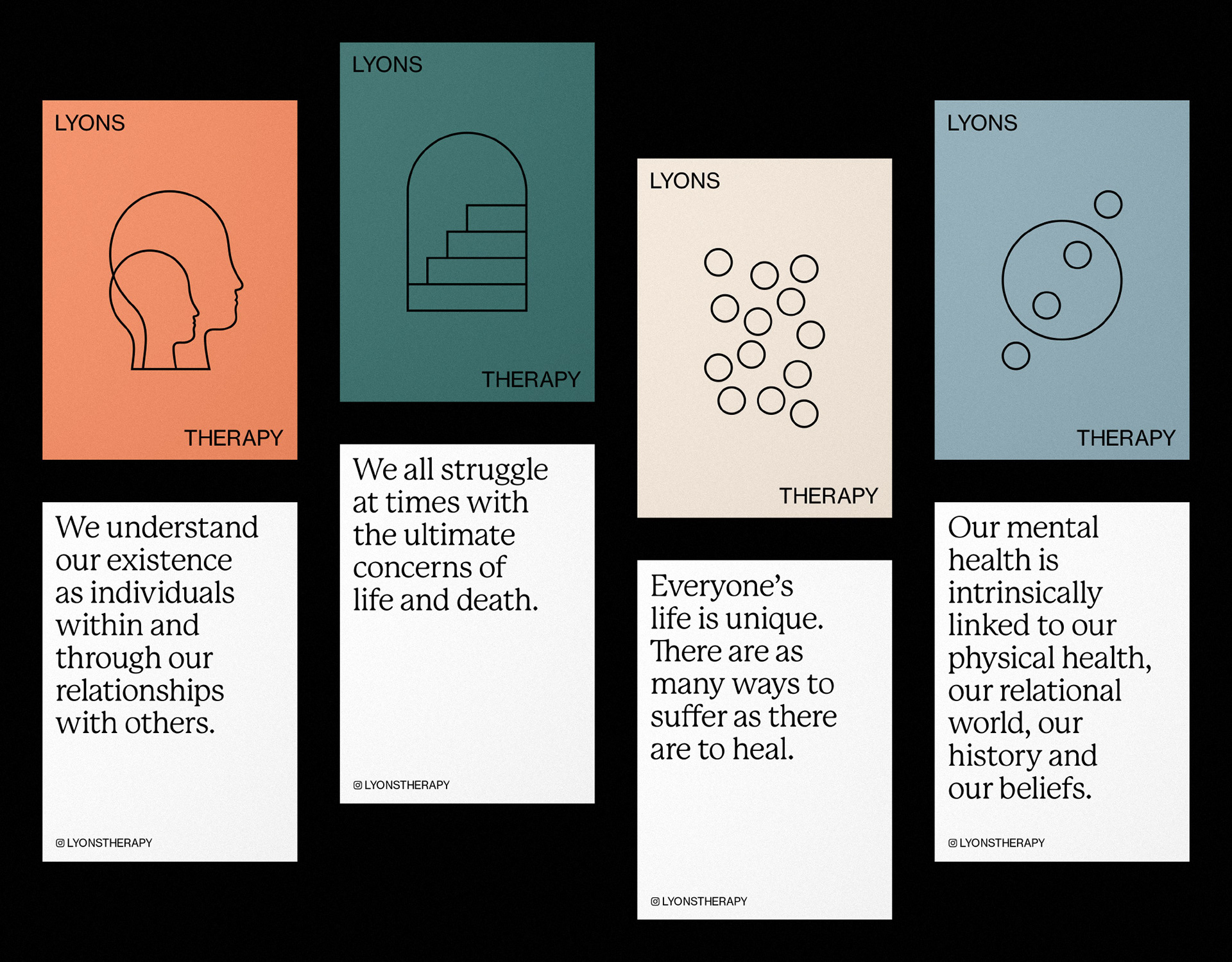 Lyons Therapy is the practice of Toby Lyons who is a young, passionate counsellor and psychotherapist with a desire to help people move forwards in their lives. Toby focusses on a deeper understanding of people and their life in order to help promote change, rather than simply treating symptoms. The new brand identity, created in close collaboration with Toby, is designed to demystify the psychotherapy process, focussing on the idea of creating a calm space in which to think, heal and grow – a place of no judgement. It puts the focus on the individual and them feeling safe and confident to explore their mental health.
A series of graphic icons were developed to give Lyon's Therapy an ownable graphic language with which to communicate. The lead icon, shown above, is symbolic of the area of overlap between therapist and client. This area of overlap is where the conversation and creative work begins and is the foundation of the Lyons Therapy approach.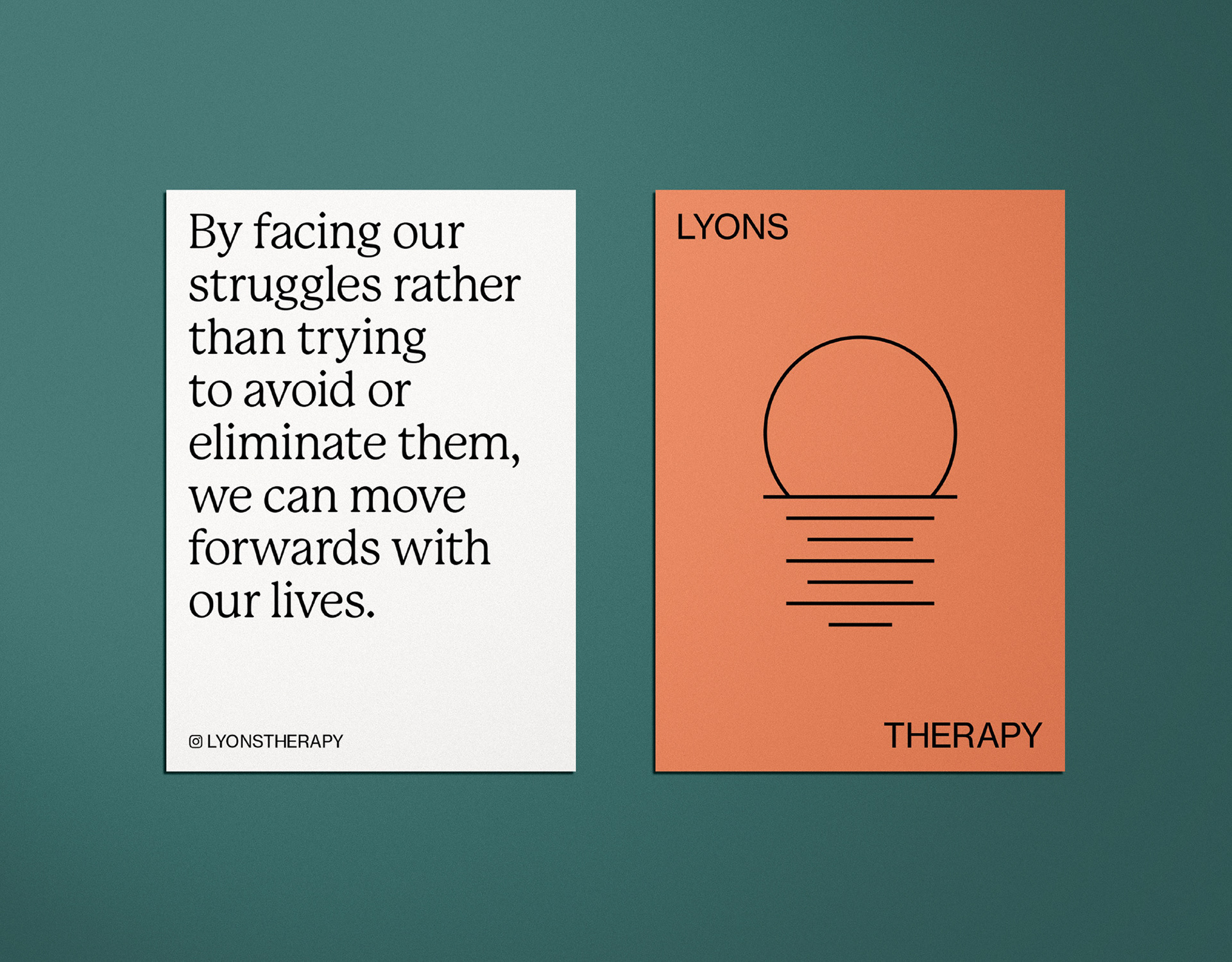 The graphic approach is designed to embody a quiet confidence and reassurance whilst being optimistic and vibrant at the same time. The idea of removing the superfluous elements, in the design sense, was inspired by the removing of obstacles which prevent people from moving forwards in their lives, in the therapy sense. The simplicity of direction paired with the colour system lends the identity a human warmth and calmness.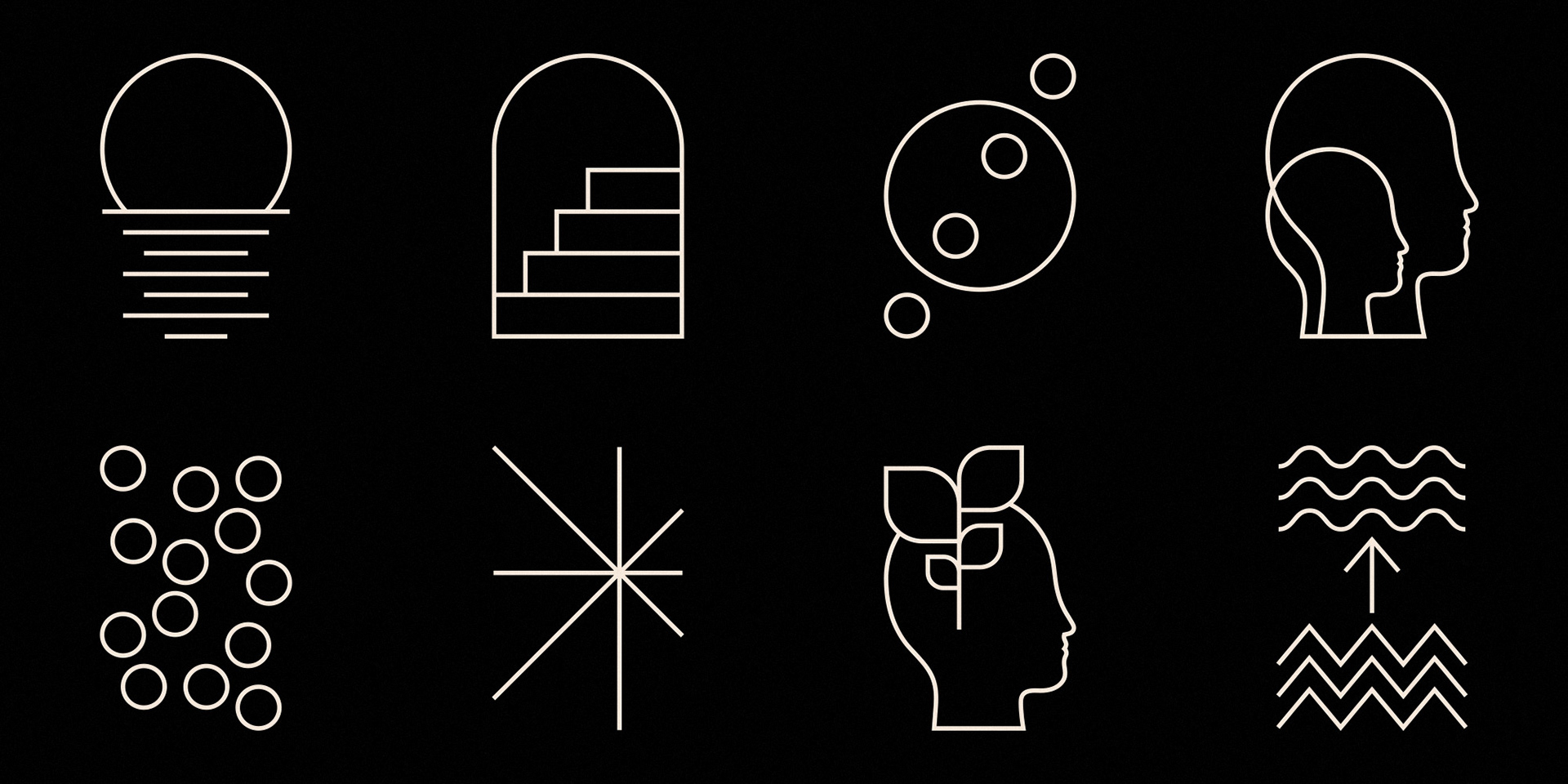 Openness and transparency

The series of abstracted graphic icons were designed to symbolise some of the key focus areas and values of Lyons Therapy.
The lightweight linework adds to the feeling of openness and transparency across communications.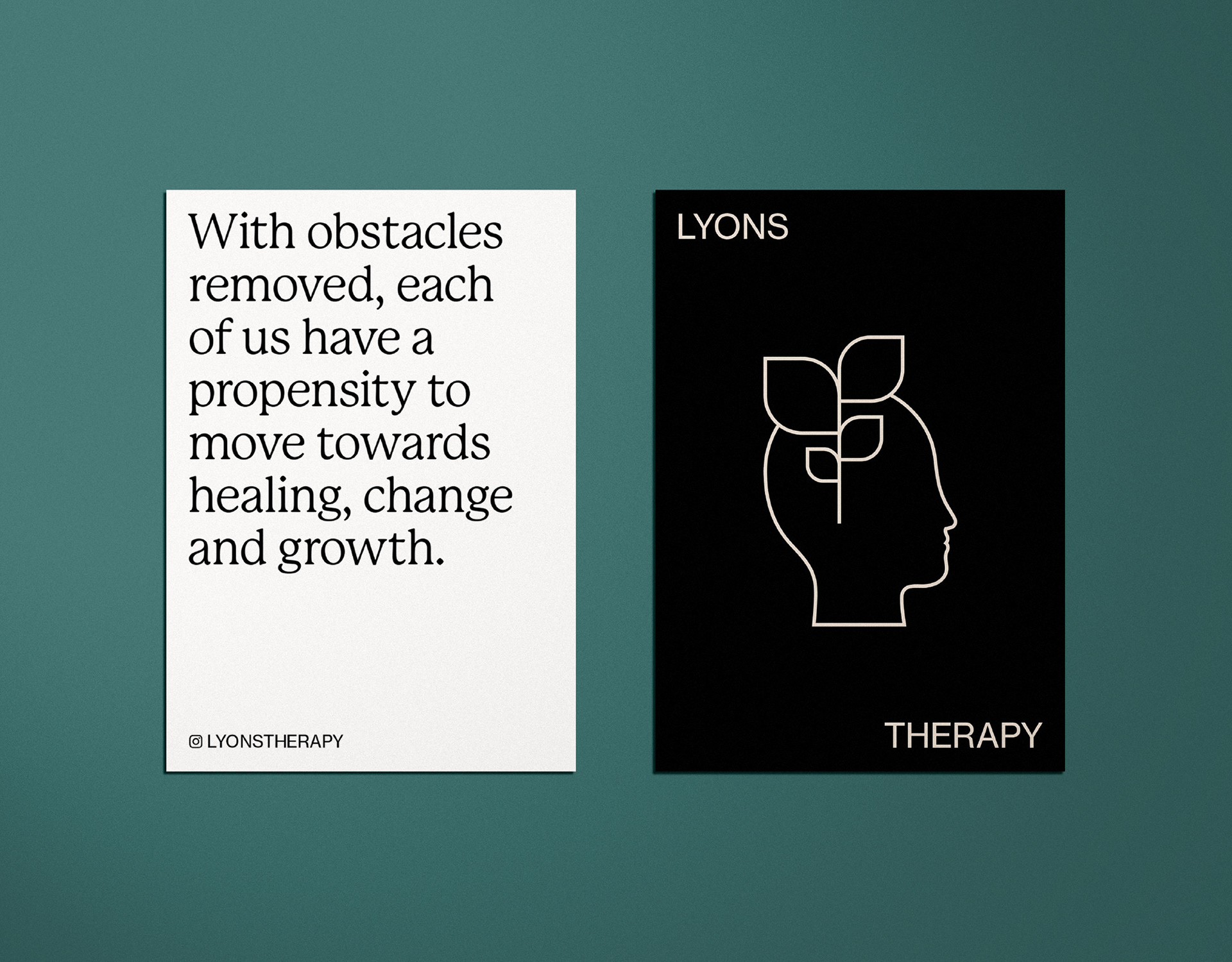 Underpinning the identity is a desire to normalise discussions around mental health as an everyday part of the human experience and something that we all struggle with at times.
The messaging is clear and easy to understand and importantly not frightening or anxiety inducing. Simple messaging is reiterated, rather than flooding people with too much information.