Typography and graphic language designed to help raise the profile of the recently launched Leeds chapter of The Modernist Society, a creative project dedicated to celebrating and engaging with twentieth century architecture and design.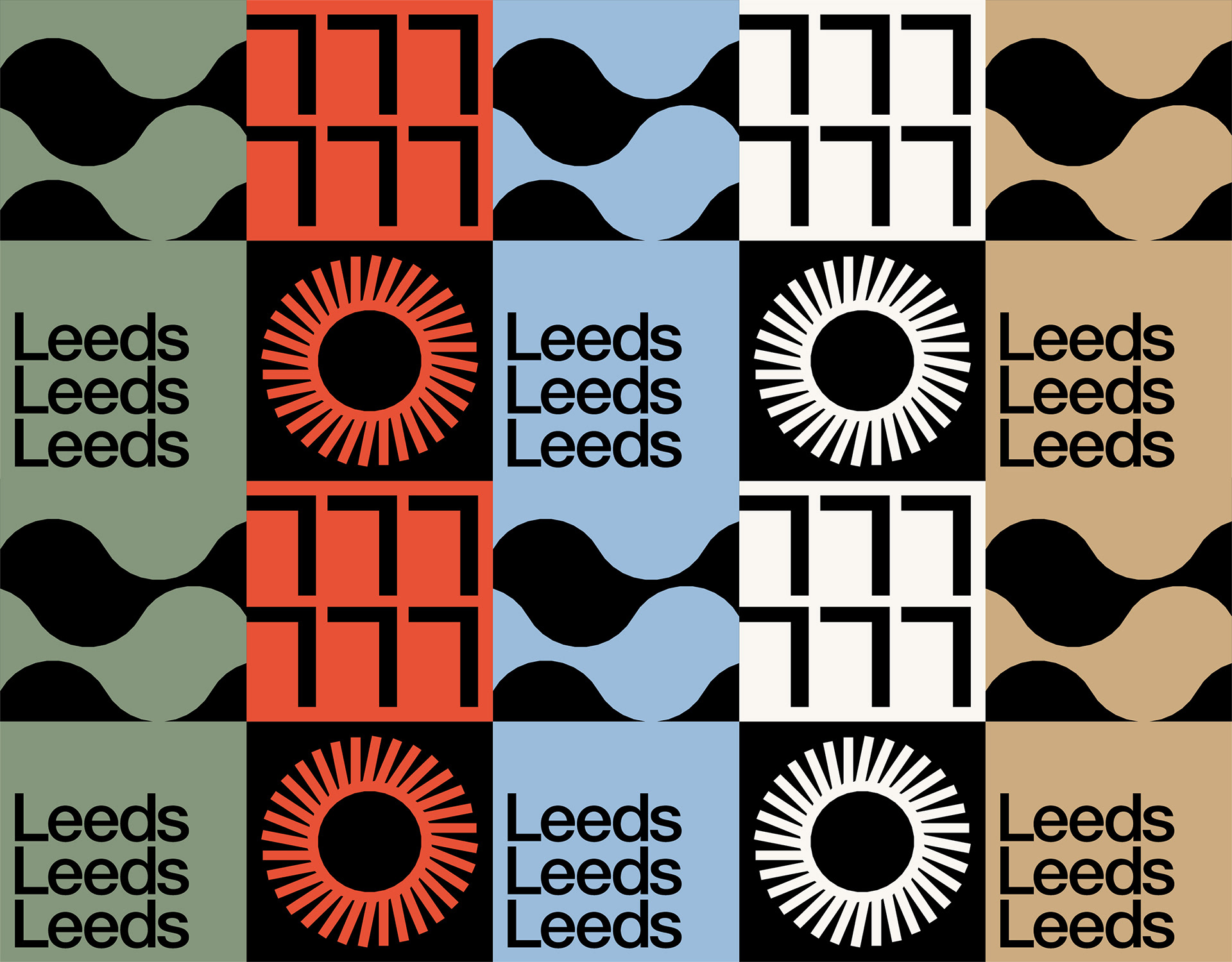 In the spirit of Modernism, the direction has a feeling of utility, without superficial ornament or decoration. Rather than hiding the structural elements of the design, the idea was to make the structure itself the focal point.
Drawn to the simplicity of using a structural element to create a variety of expressive graphics, each image is entirely constructed from the letter 'L' of Leeds, duplicated and rotated as required. Each image makes reference to the city of Leeds and it's relationship to Modernism.