Programme design and art direction for the critically acclaimed and consistenty magical music festival, held annually at Larmer Tree Gardens, Dorset.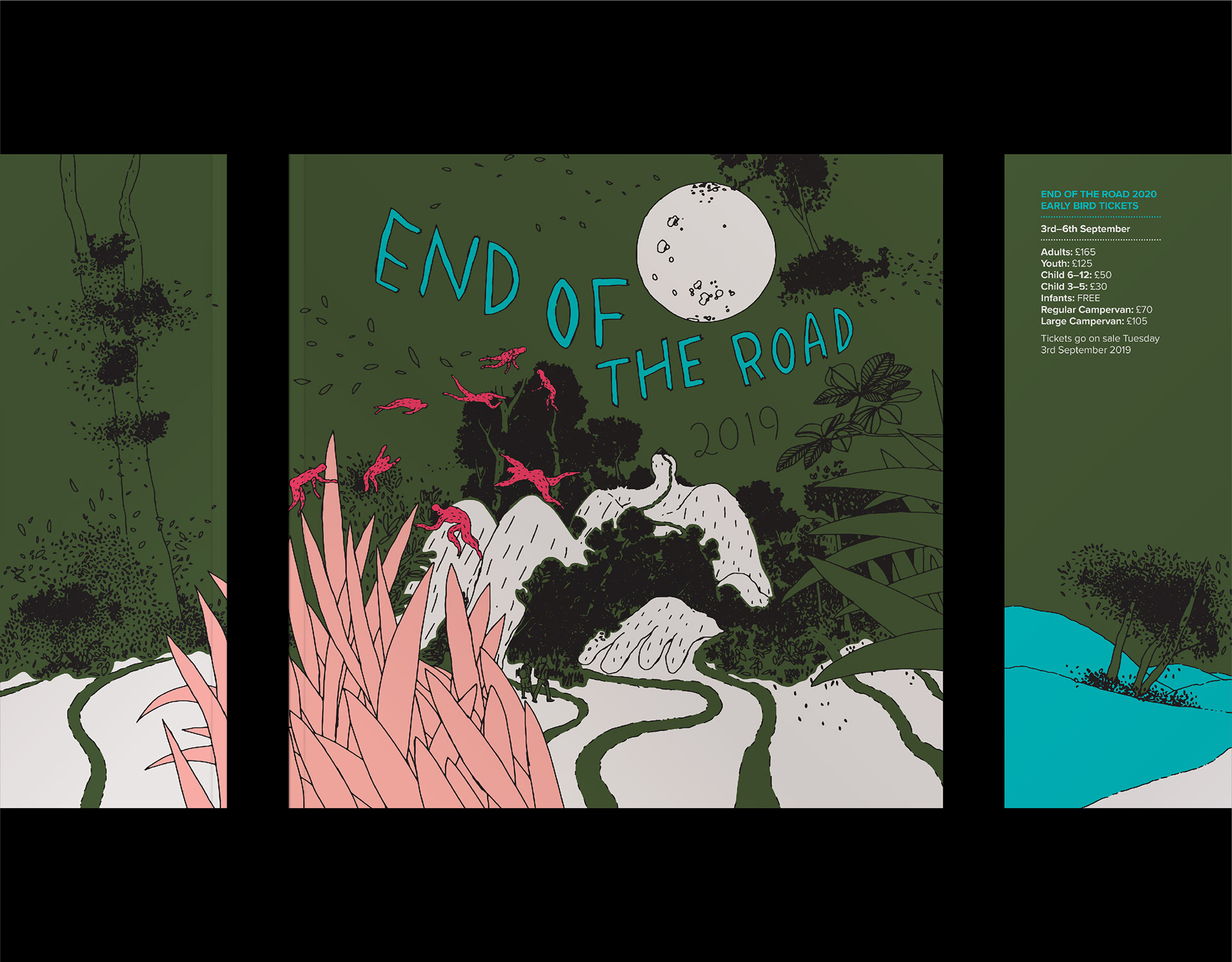 It's been a pleasure to have been asked to design the festival's programme each and every year, since 2009. The programme

is commissioned and published by independent music guru, Gareth Main, who also founded Bearded Magazine.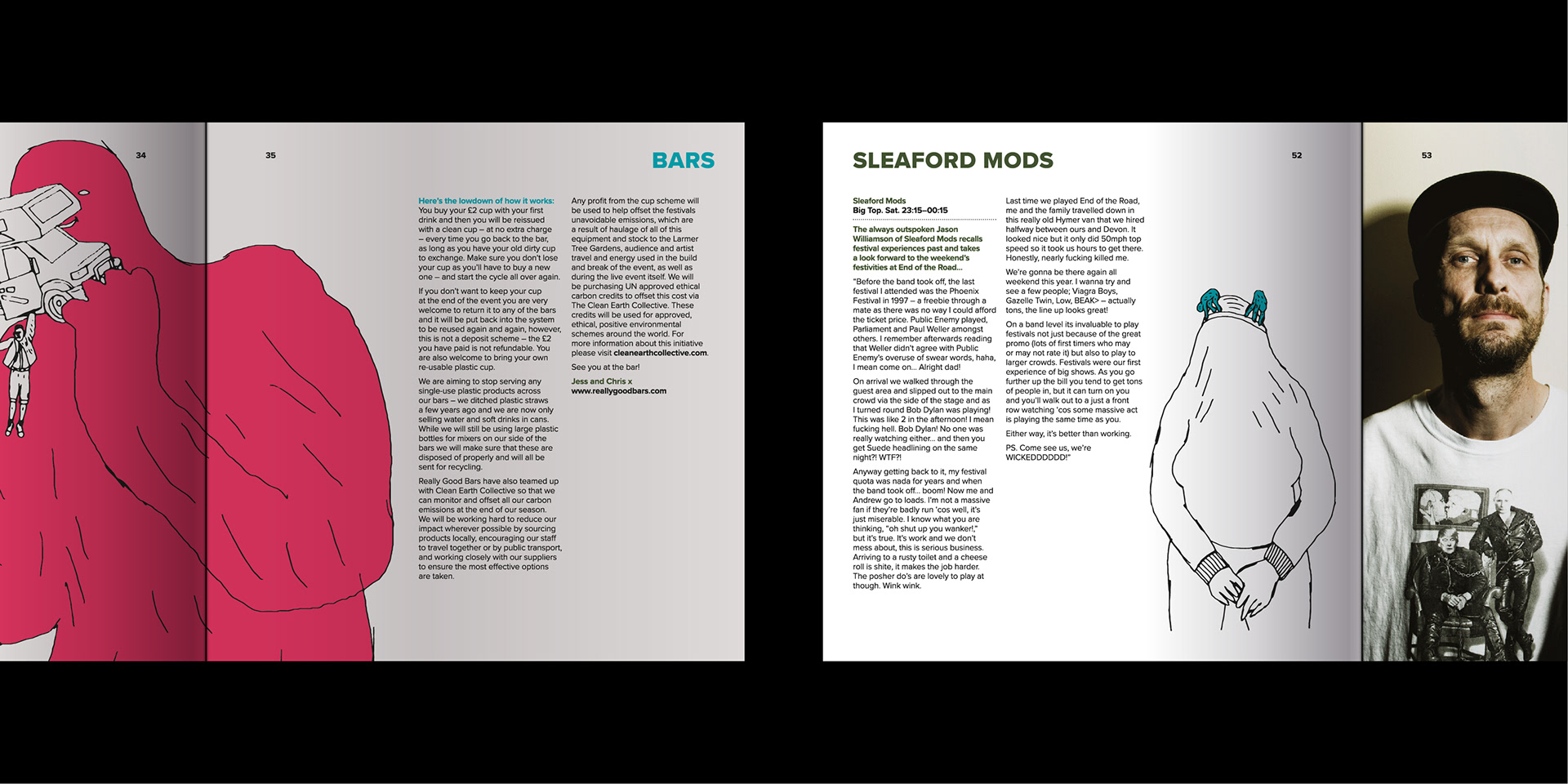 Each year, it is a privilege and joy to be able to collaborate with the festival artist, Kai Wong, whose hand-drawn illustration brings to life both the programme and the festival site itself. All the illustration in the festival programme, from front cover to back is courtesy of Kai.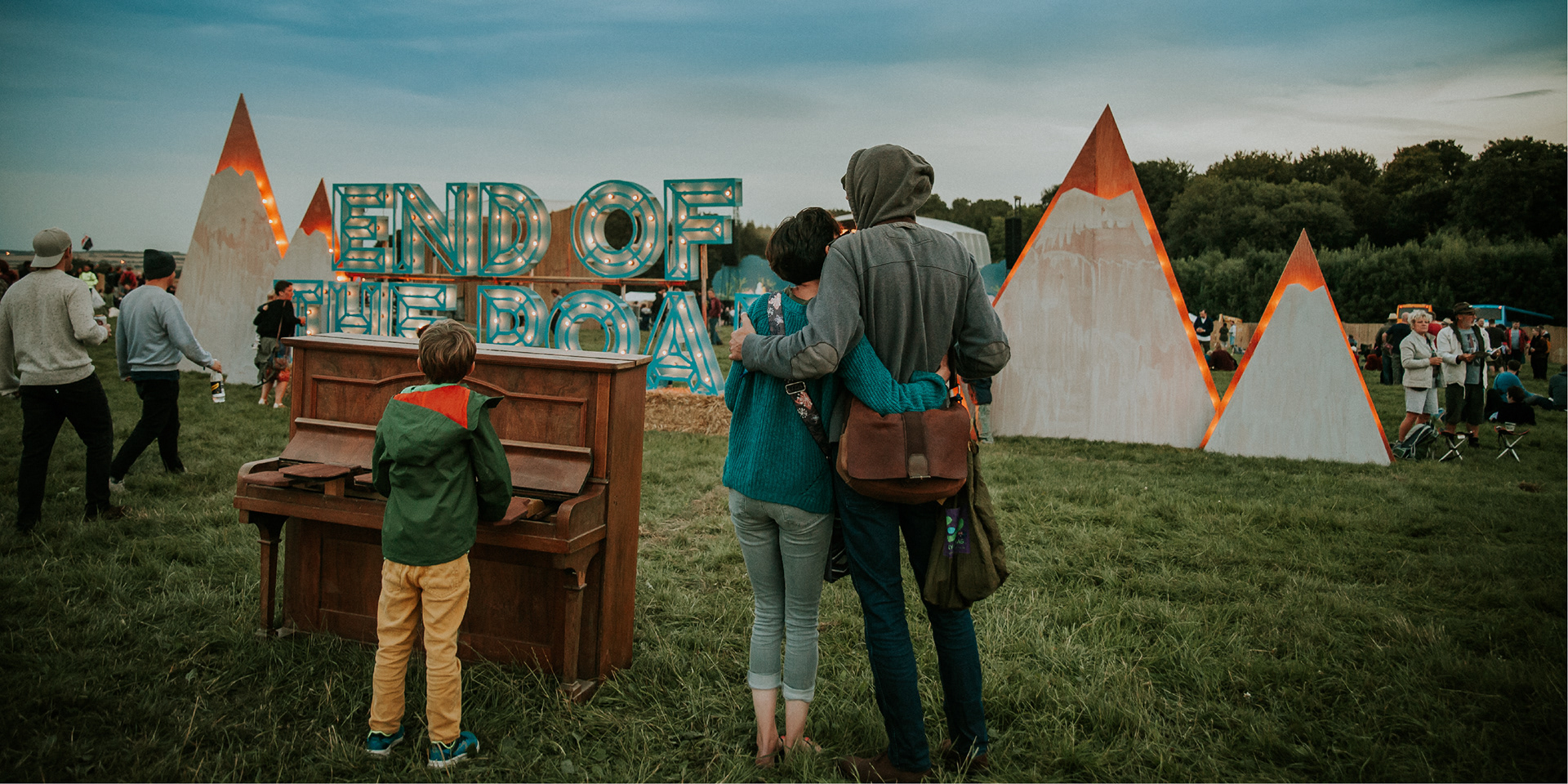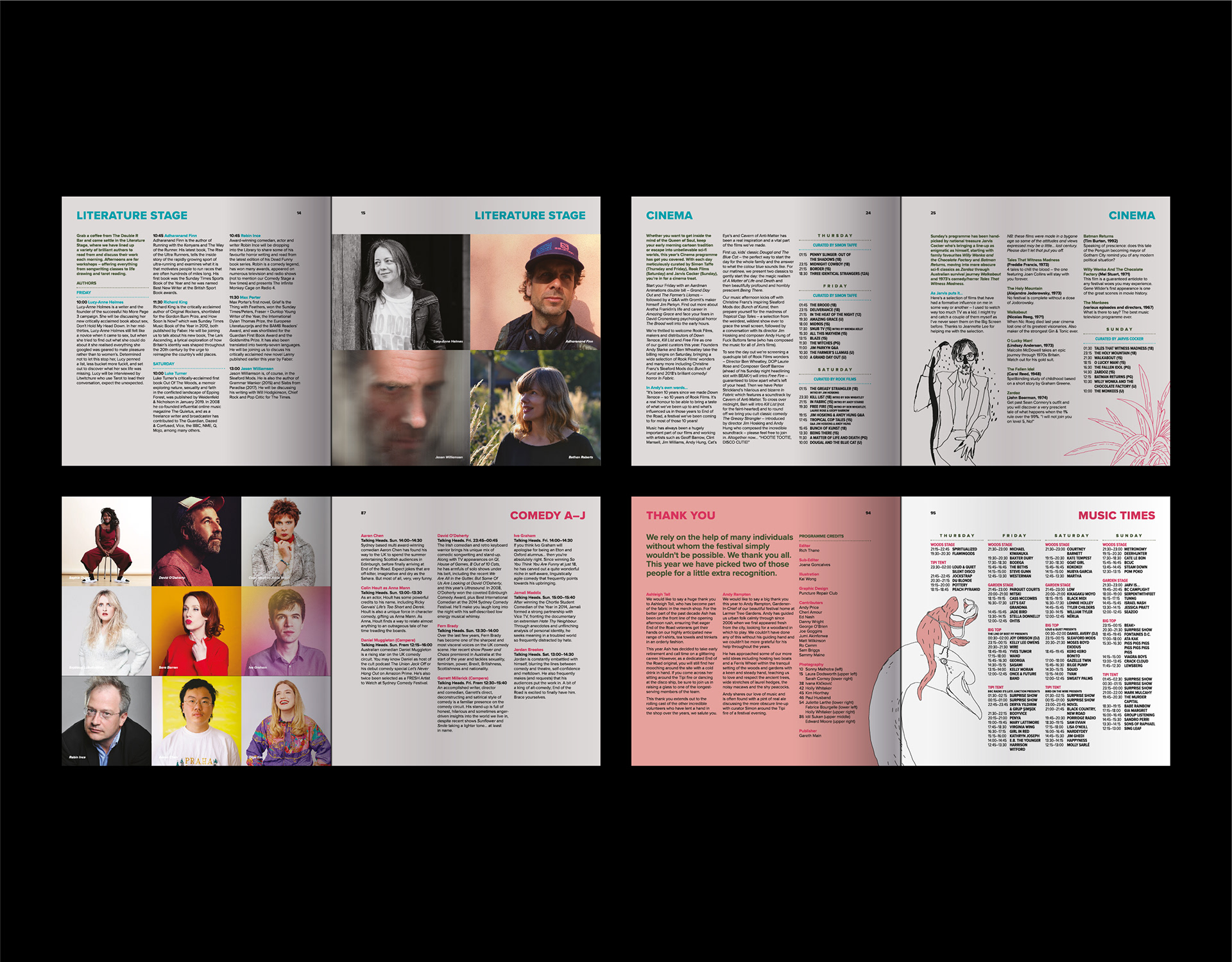 At 100 pages, the programme holds a wealth of exciting features and info for festival-goers to digest. The design objective has always been to help fellow End of the Roaders navigate and better enjoy the festival's incredible offering of music, arts, comedy, cinema, workshops, food and drink!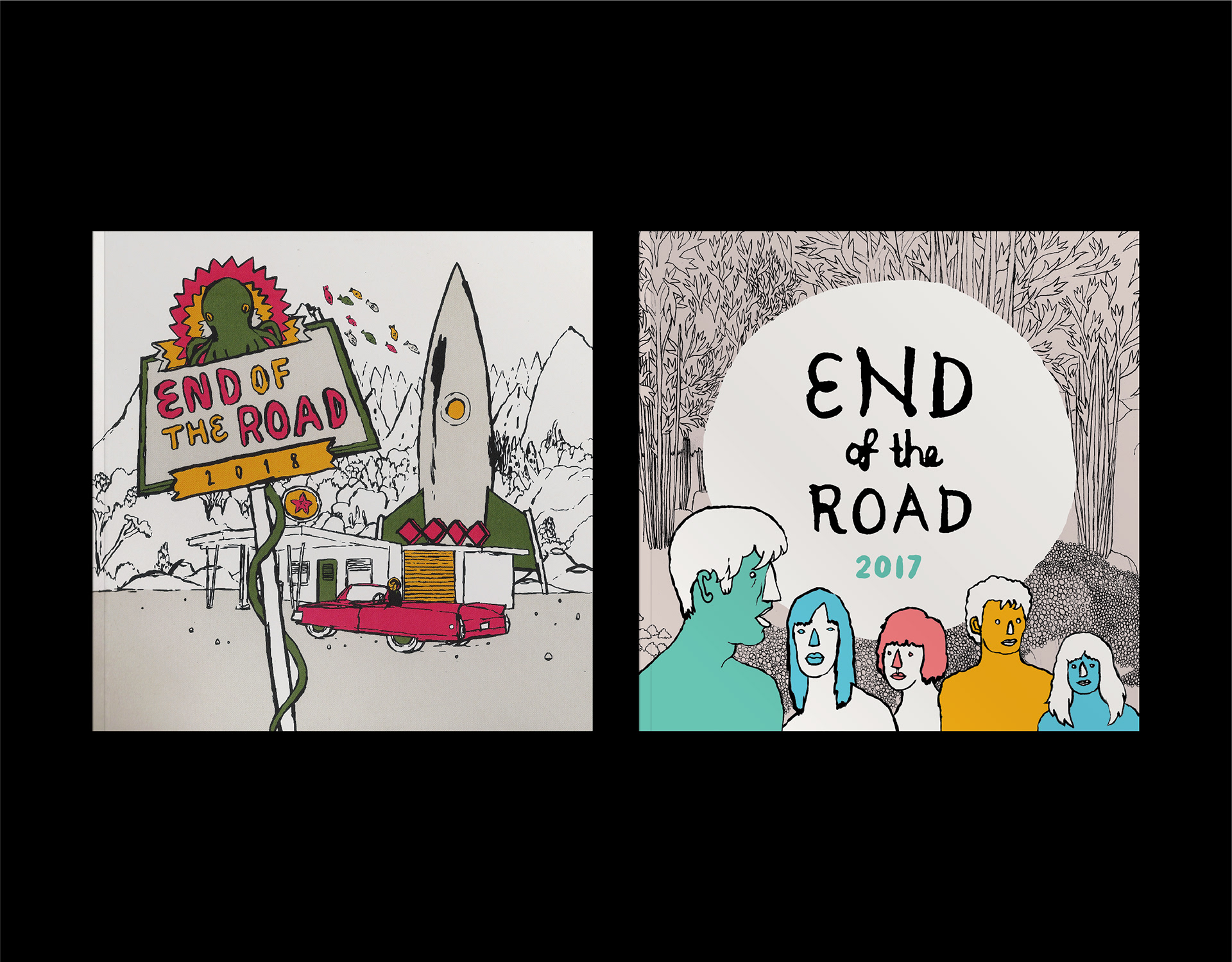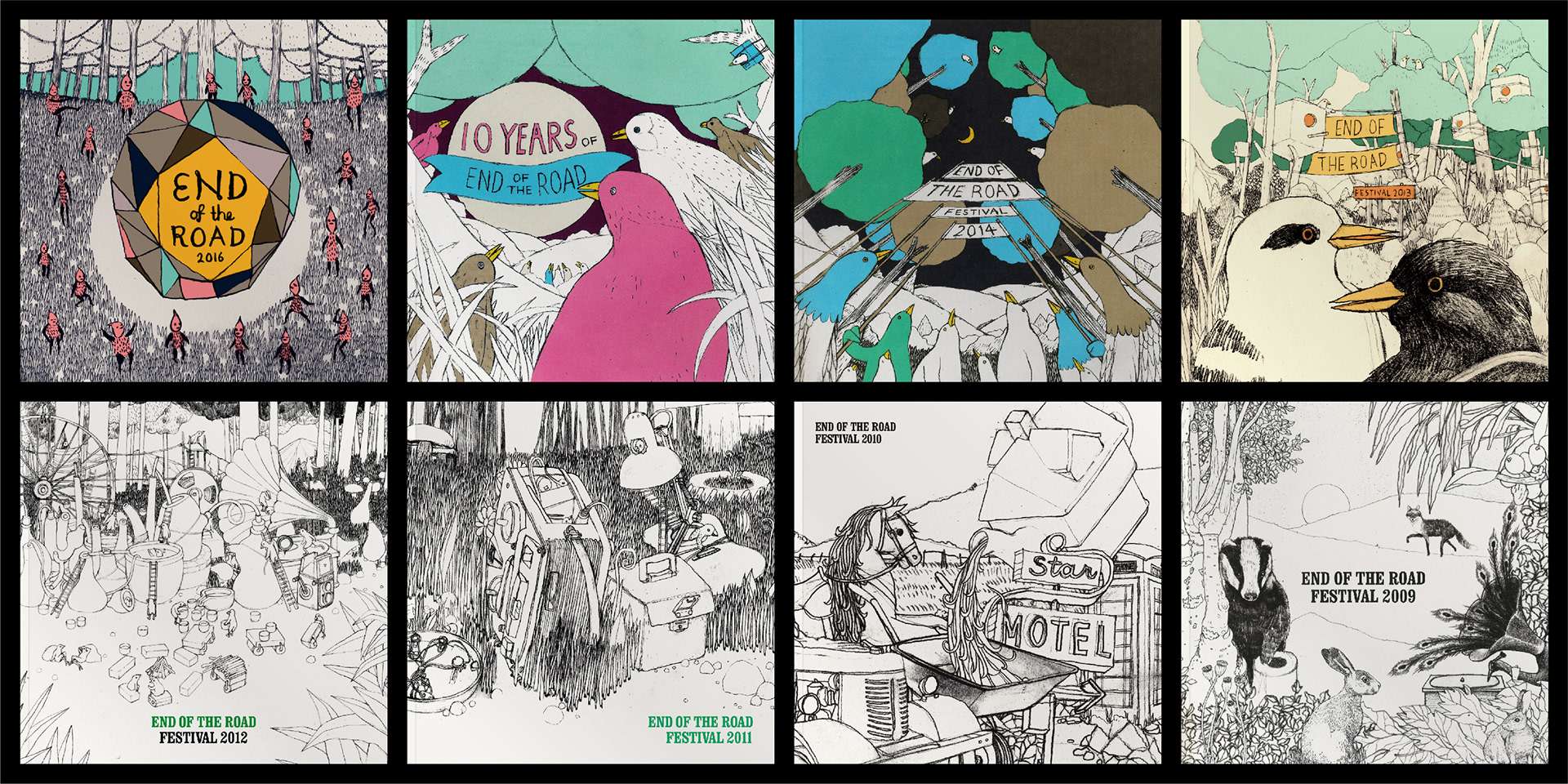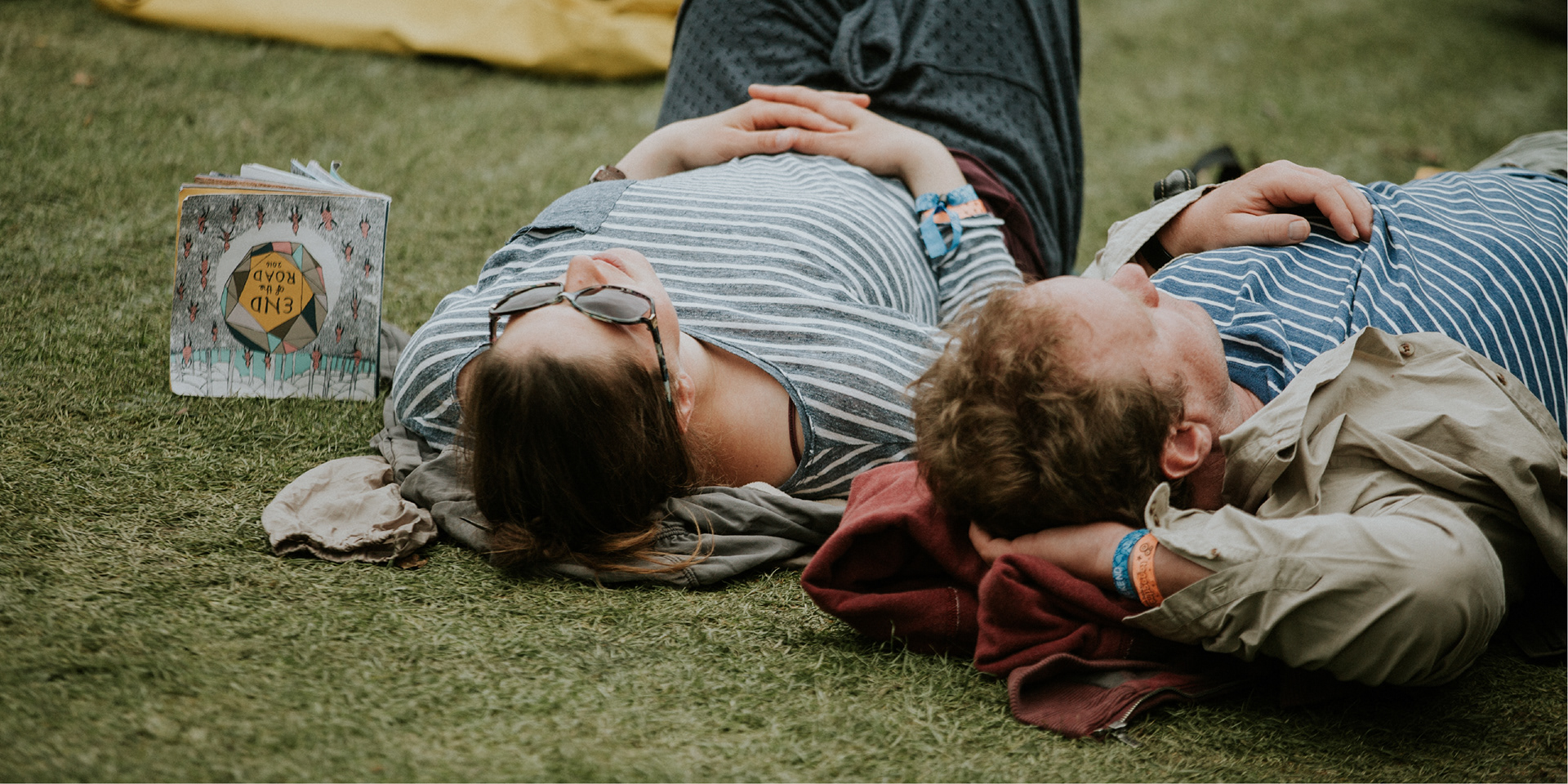 Festival photography courte

sy of Mathew Parri Thomas.