A playful new identity and direction for

13th Floor,

the London based purveyors of exceptional coffee.
Iconic, Fun and Versatile
Utilising the lively character illustration of Dan Jamieson, the project aims to build 13th Floor an iconic, fun and versatile visual identity. The playful graphic language is designed to connect with customers and invite them into the wonderful world of the coffee company.
The 13th Floor


One line of enquiry from the beginning of the project was the idea that the '13th floor' is often a floor that doesn't actually exist (it's commonly omitted in hotels and multi-story buildings for superstitious reasons). This strangeness bled into the initial design thinking and the desire to represent 13th Floor Coffee Co. as not only an excellent coffee company but something freer and perhaps a little more mysterious.
Typography
The slightly distorted, rough-edged typography is intended to reflect the handmade, organic nature of coffee production and preparation – reinforcing the free flowing style of Dan Jamieson's character illustrations. There are a number of different ways that the typography re-formats for versatility depending on the application – adding a certain bounce and energy throughout.
Modern Psychedelia
The eclectic nature of the graphic language, specifically the more vibrant colour combinations, add to the modern psychedelia vibe of the new identity.
See You Later Elevator


The "See You Later Elevator" copyline was written as a playful nod to the inspiration behind the coffee company's name.
13th Floor Coffee Co.
13th Floor Coffee Co. was started by the team behind

the critically acclaimed festival,

End of the Road. Their friendly, knowledgeable team can be found serving up delicious coffee and treats from their truck in the churchyard at St. Mary's (Stoke Newington, London) as well as on the road at festivals. Their coffee beans are sourced from The Roastery at Tate – housed in a WWII Nissen Hut within the historic grounds of Tate Britain – a vibrant, community-led project championing a diverse range of coffee producers.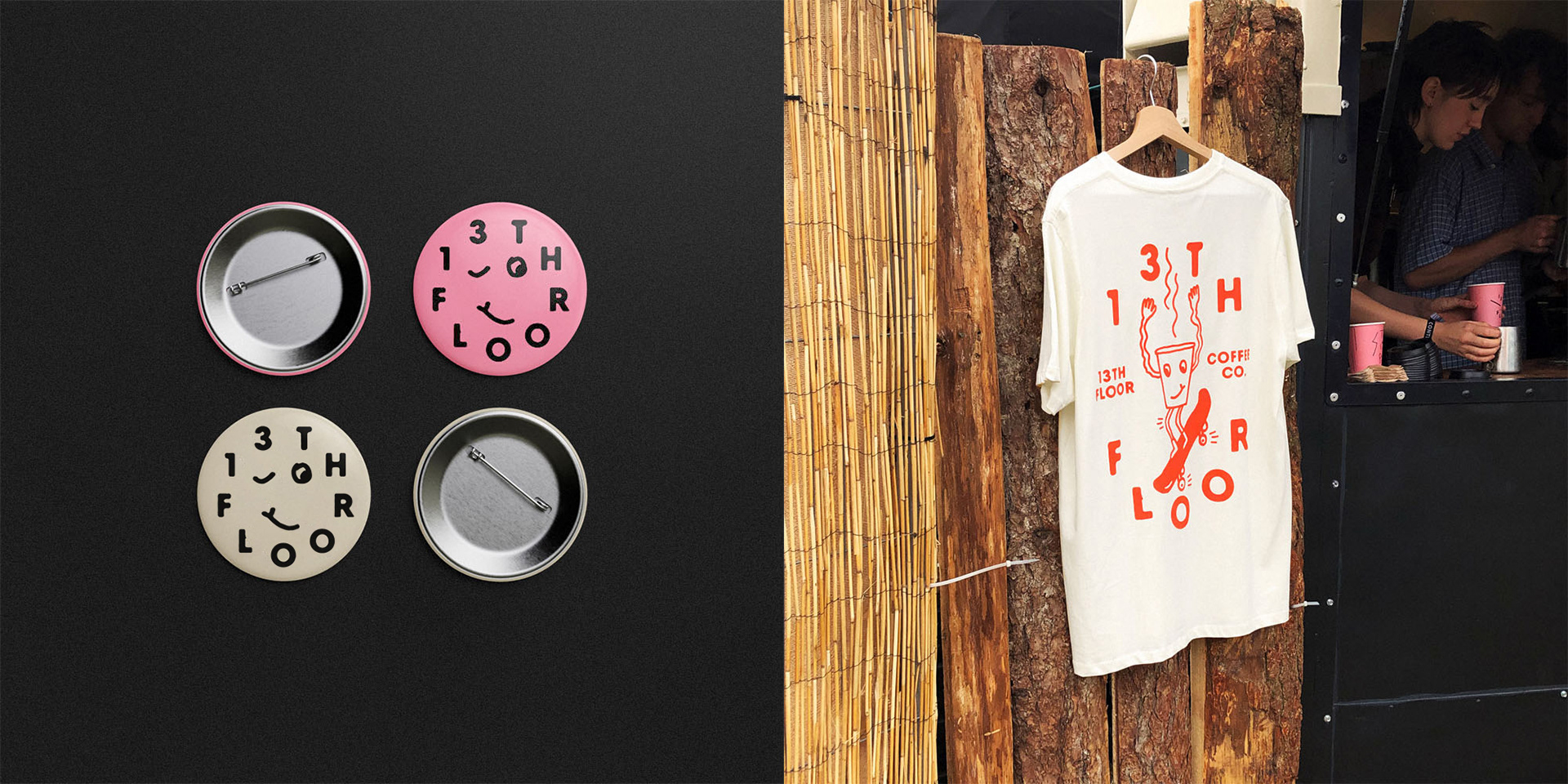 Info
Identity, design & direction by Process Play

Character illustration by

Dan Jamieson