Visual identity with a strong sense of play, designed for FLEURO: the creative studio and independent shop of Leeds based fine artist, Eve Finlay Miller.
Eve designs, makes and sells playfully abstract ceramics, jewellery and limited edition prints via FLEURO. Eve required a bold and instantly recognisable identity designing for both her studio shop and herself as an artist.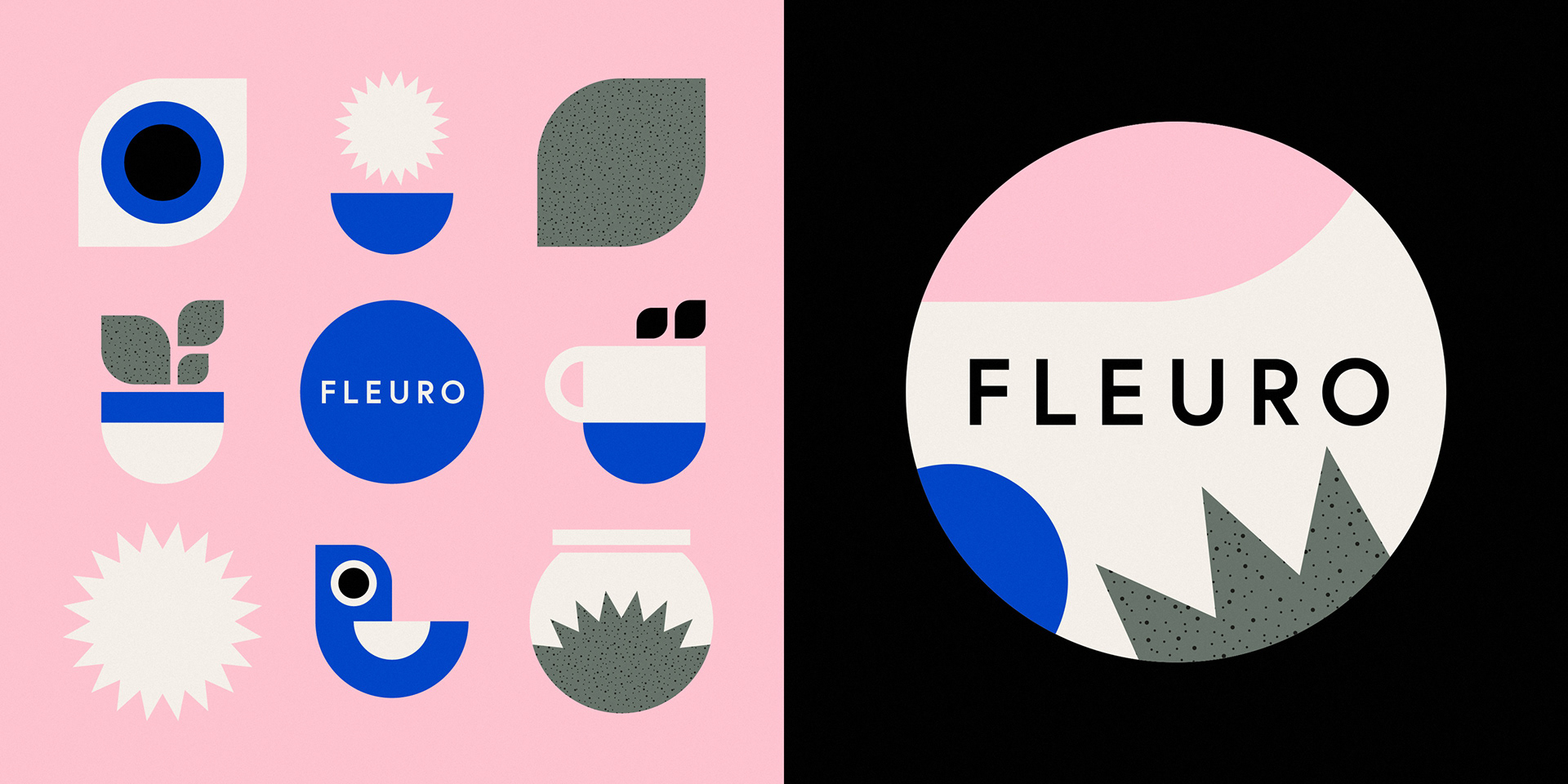 The graphic icons are inspired by forms found within Eve's work and symbolise FLEURO's output (ceramics, terrariums, macrame workshops etc). Each graphic is constructed using a simple shape set and underlying grid system, providing a strong and memorable visual foundation.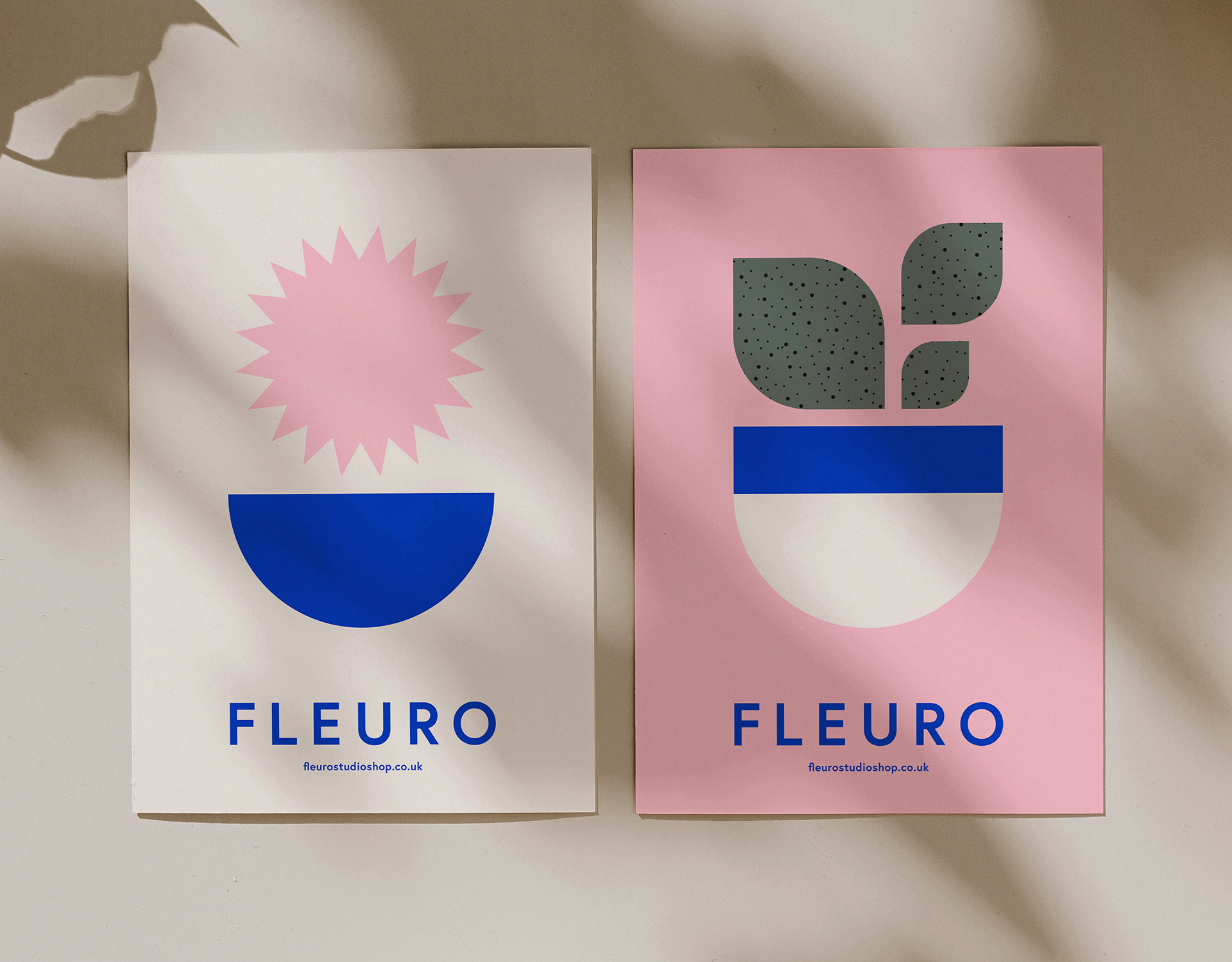 Understated and confident
The colour palette is fresh and modern, embodying a warmth and ceramic-like quality. The fun colour combinations offer versatility across applications whilst contributing to a strong, consistent and ownable identity. The typographic approach is understated, clear and confident.